This post may contain affiliate links. That means that, at no extra cost to you, I get a commission if you purchase through my links. Read the full disclosure here.
Father's Day is just around the corner! Have you gotten the Dad's in your life gifts yet?
If you haven't (or even if you have), check out these awesome Father's Day gifts.
Each of these gifts were chosen because of the creator/owners: Military spouses, service members, and veterans!
Here are a few gifts that Dad will love!
Get Dad these mini cornhole boards that he can use in the office OR at home! It is the perfect size for on-the-table fun.
They are handcrafted by a US Air Force husband and wife team.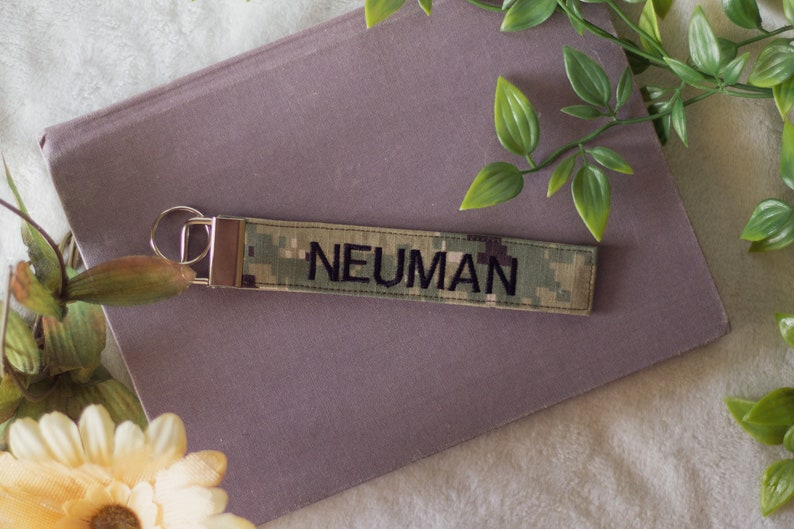 These nametapes are SO COOL! They can be customized by name and by uniform material. It is a perfect addition to a keychain, bag/luggage tag, or lanyard.
These are handcrafted by veteran and Air Force Wife, Kimmy.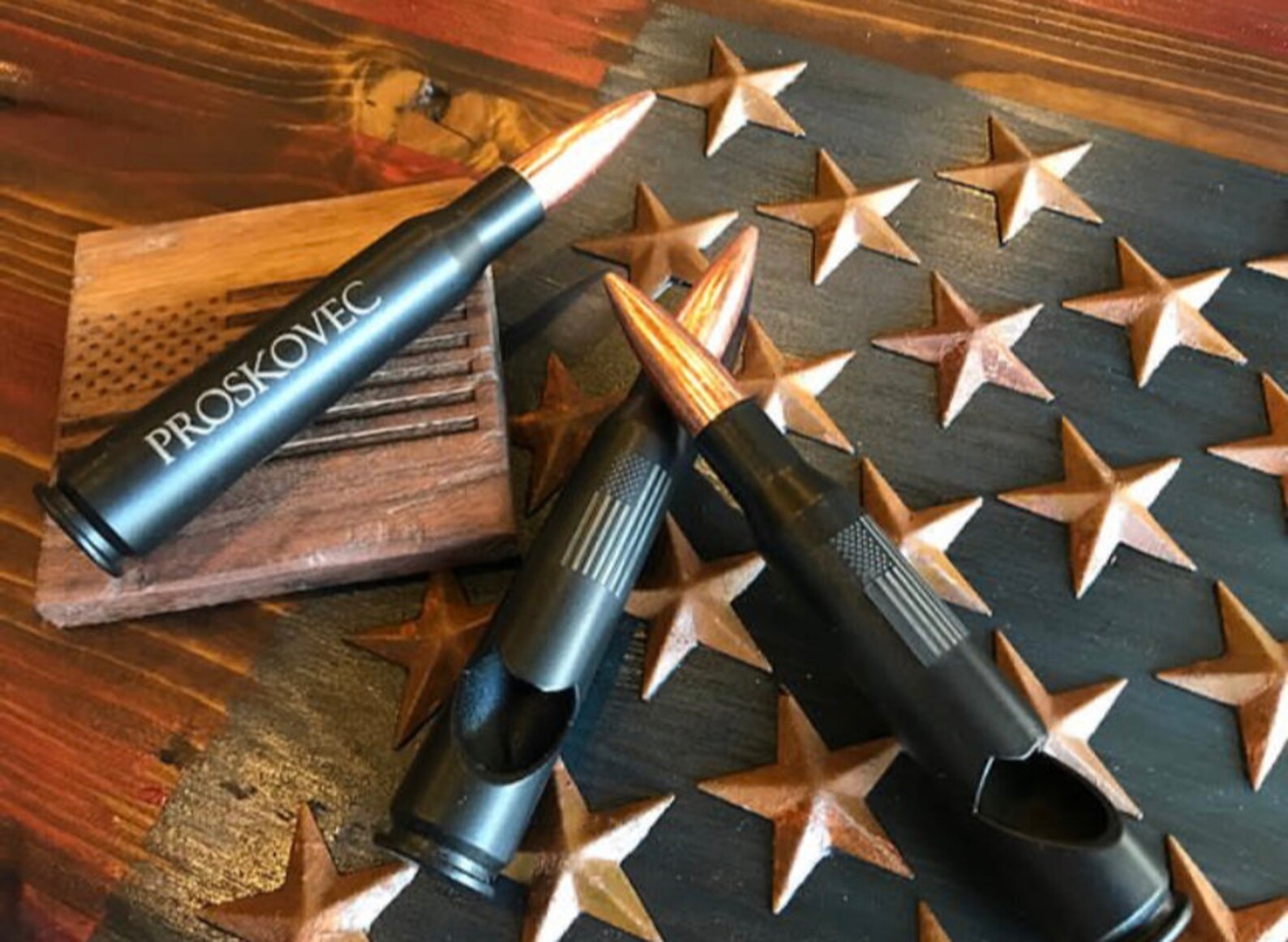 Does Dad need a new bottle opener? Look no further than this awesome bullet .50 cal opener.
The idea came from a military wife who loves her country, and is now veteran owned!
(There are TONS of other awesome gift ideas for Dad at their website.)
The idea behind this is so fun and unique! This sleek pen is designed to resemble a hand grenade.
This is created by a spouse/veteran husband and wife team.
Was he just promoted to Dad? Then this is the PERFECT gift for him! It comes with a book, bib, body bar, and more.
The creator, Marsha, is a veteran!
Give Dad a wall print (or a collection of prints) of the base(s) he's lived at. It is the perfect way to commemorate/honor his continued service!
This is actually created by me, Sarah, and I am an Air Force Wife 🙂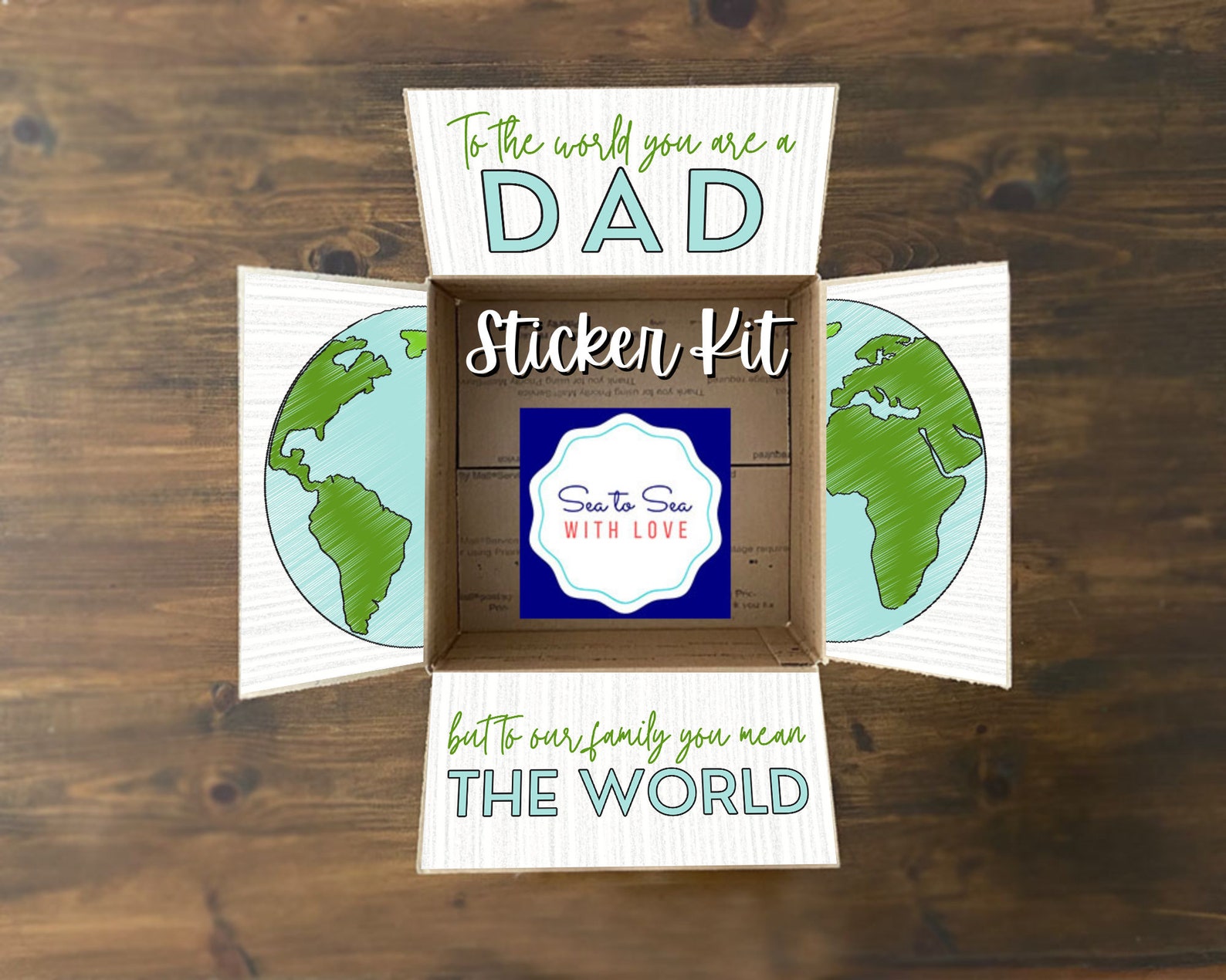 Is Dad deployed? Celebrate him with these awesome care package stickers!
These are created by incredible Navy Wife, Rachelle.
There are MANY more to chose from, and you can check out my ideas for what can go inside the box too!
---
Check out Spouse-ly to shop straight from military and first responder families!
Which gift was your favorite? Let me know in the comments!