Ever heard of Spouse-ly? If the answer is yes, you're my new favorite person.
And if the answer is no, let's fix that right now!
Spouse-ly is an online shopping platform where military and first responder-connected families sell their handmade goods, products, and services.
But why should you shop Spouse-ly??
Honestly, the list could go on FOREVER, but here are a few of the top reasons why YOU need to start shopping on this unique marketplace!
The products are unbeatable
Everything else could be great, but if the products weren't, that would change everything.
So let me put your mind at ease.
The handmade products and personalized services on this platform are created with so much love and care.
I have personally had the pleasure of shopping from:
Rae and Company (I love their soft cover journal)
Heritage Candles (the lavender candle is heavenly)
MilSo Box (I've had a subscription for 6 months now)
SpouseSERVE (their planner is a MUST)
Milspo Made (I have the dainty choker and Air Force Pendant Necklace)
Cater to Mom (their postpartum box is such a great gift)
There are HUNDREDS of products and services – I know you'll find something that you love.
The mission is powerful
Here is the Spouse-ly mission taken directly from their website:
"To support and champion military families seeking income-generating opportunities no matter where the military life takes them."
How incredible is that?!
If you are a part of this military community, you know that wanting and finding a steady flow of income as a spouse or loved one, while also constantly moving, is so difficult.
So giving military families this opportunity to take breaks when needed, create from anywhere, and make money while doing something they love…that's powerful.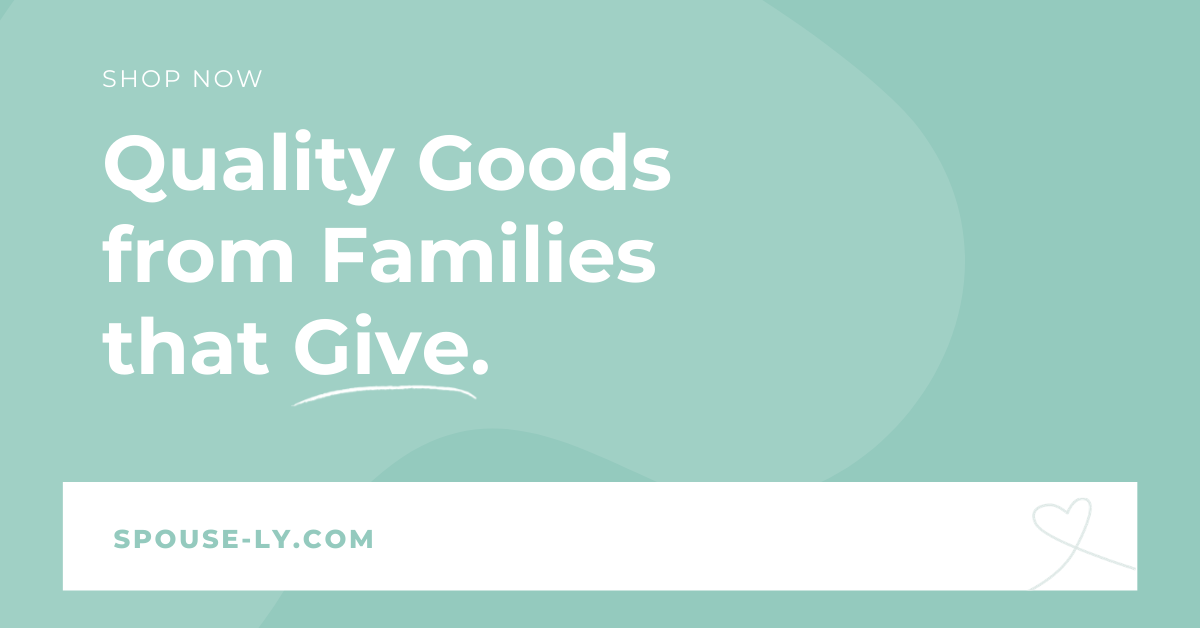 You don't have to have a military connection to shop
Probably my favorite reason is that you do NOT have to be connected to the military to shop on Spouse-ly!
This platform supports military sellers, but the products and services are for anyone and everyone.
You're empowering military families
Did I mention that all of the sellers are connected to the military?
Whether they are a service member, veteran, spouse, or even a first responder family, all forms of military and first responder service are welcome.
That includes Reserves and Guard, too!
One of the best things about Spouse-ly is that it gives the sellers the opportunity and flexibility to earn money and sell their products from wherever the military takes them.
You're supporting small businesses
Not much needs to be said about this one.
You're shopping small – what could be better than that?
---
If you need an idea of where to start, check out my shop!